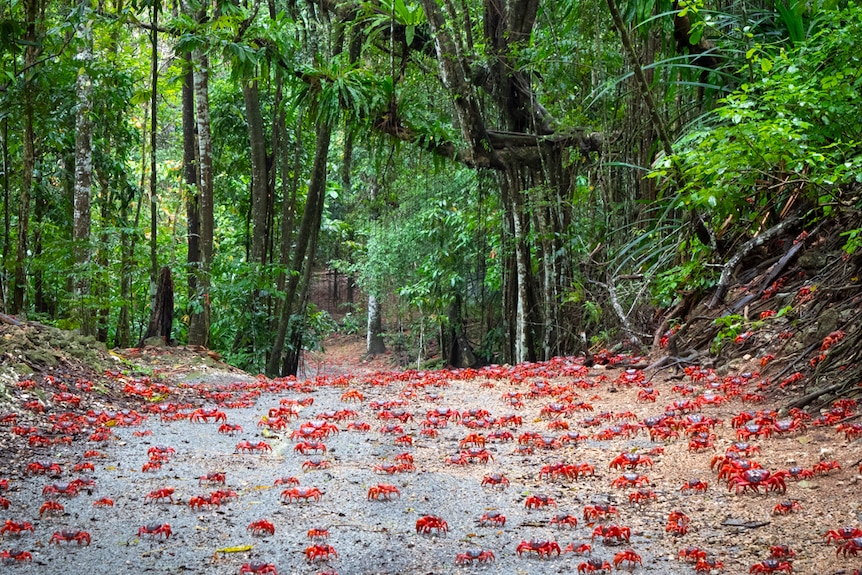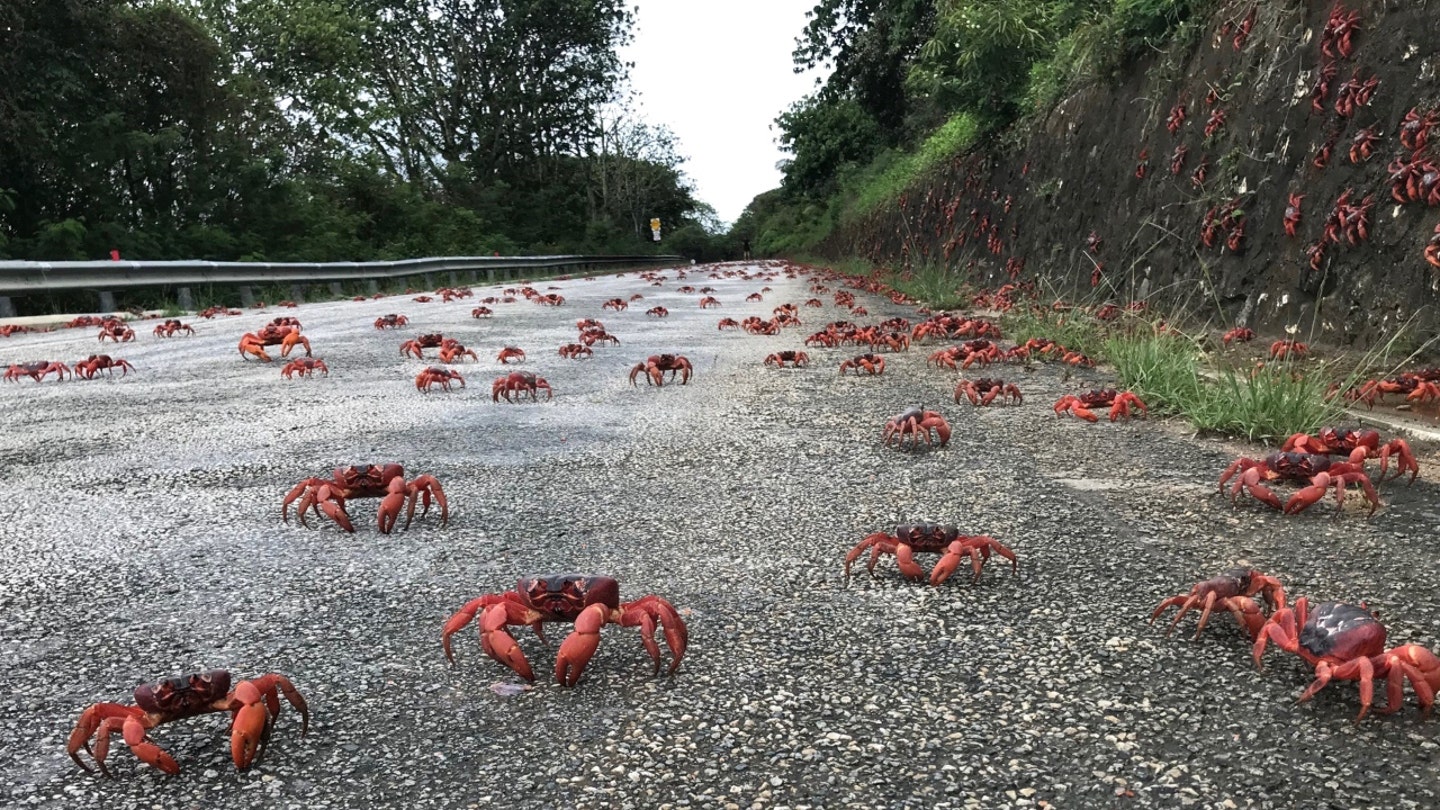 Christmas Island's famous red crab population is increasing with millions of the creatures making a comeback in the past few years.
Christmas Island National Park Invasive species program coordinator Tanya Detto said for the past 20 years the crabs' population has been fairly stable at around 40 to 50 million, but this year's survey of the adults saw a dramatic increase.
"Around 120 million of those are not breeding yet so they're less than 4cm, so they're still waiting to get to the size where they will actually migrate and breed."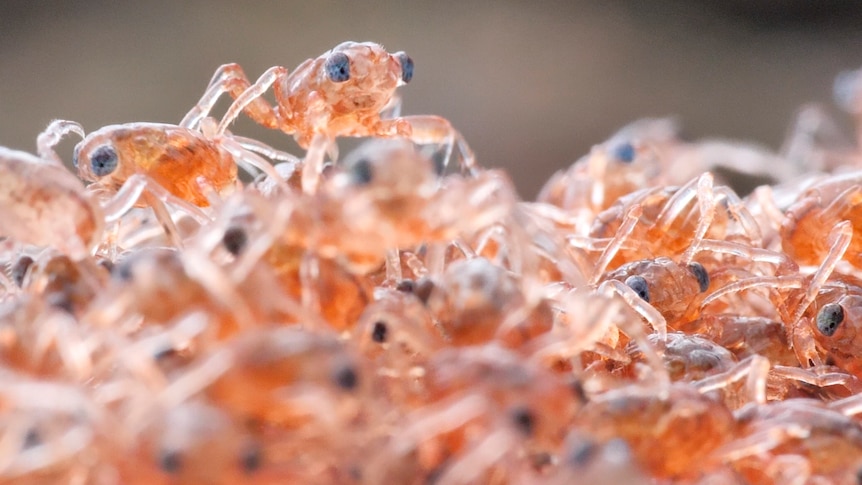 Great returns of red crab babies
Every year millions of red crabs emerge from the jungles of Christmas Island and make their way to the ocean to breed and lay eggs.
Last year the crabs started their migration in early November, after the first rains of the wet season.
Dr Detto has been on the island for 11 years and said it was one of the biggest adult migrations she had ever witnessed.
But on Christmas Eve, the baby crabs, which had grown to around 5mm, emerged from the water to make their way back to the jungle.
Everywhere the crabs moved in a group turned to red.
Dr Detto said the east coast and north coast of the island had seen large numbers of the babies emerging from the sea, but there had been nothing on the south or west coast.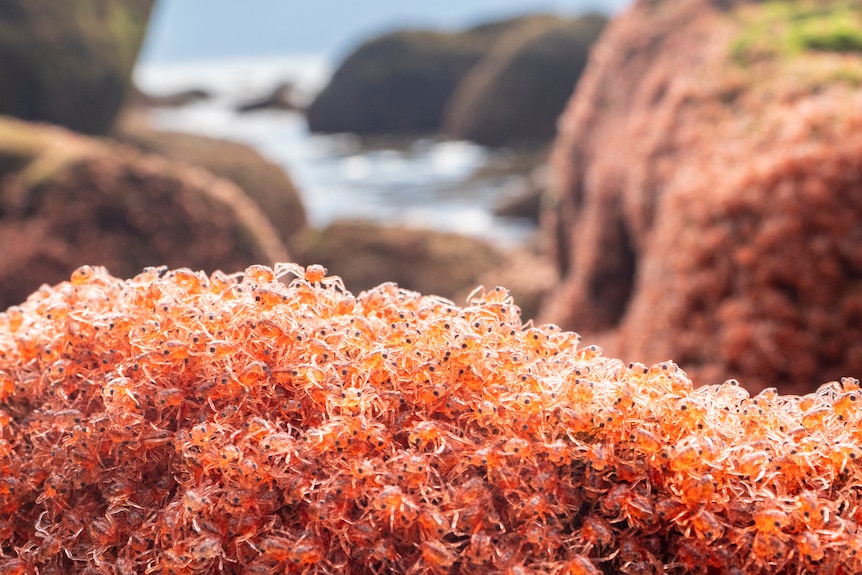 It is estimated last year around 35 million female red crabs produced around 70,000 eggs each.